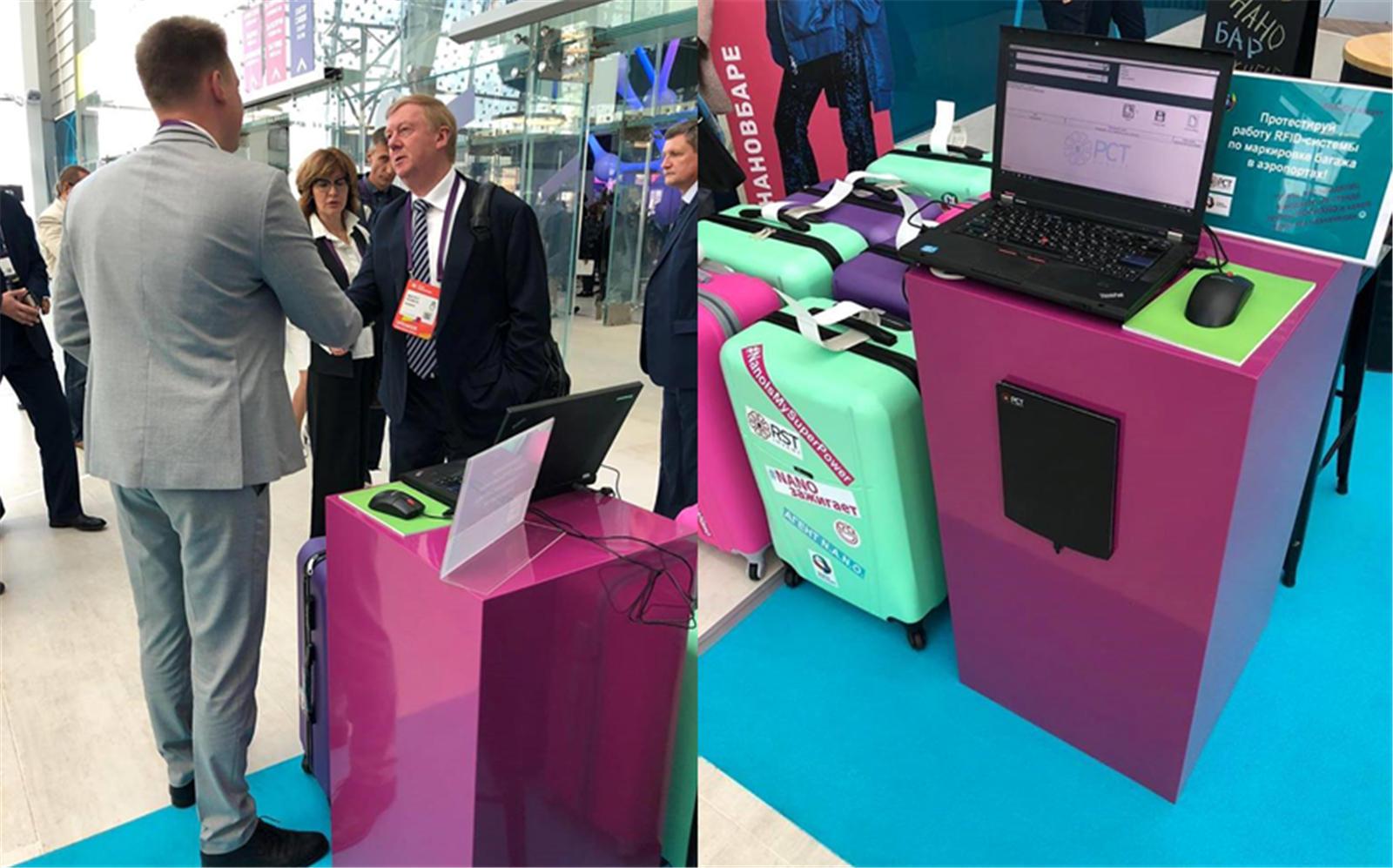 RST-Invent Company took part in the 7th Moscow International Forum of Innovation Development "Open Innovations", which took place at the Skolkovo Innovation Center from October 15 to 17, 2018.
The annual Open Innovations forum has been held in Moscow since 2012 under the auspices of the Government of the Russian Federation and is considered to be a unique discussion platform among the participants in the formation of an innovative ecosystem.
The main goal of the Forum is the development and commercialization of the latest technologies, the popularization of global technology brands and the creation of new tools for international cooperation in the field of innovation. The program includes plenary sessions and thematic sessions, an exhibition, educational events, seminars and master classes, innovative shows, business meetings and, of course, informal communication takes place among the Forum participants.
Voytsekhovich Vitaliy, Deputy Commercial Director of RST-Invent, demonstrated at the Forum an RFID tracking system for air baggage. The system is designed to monitor the movement of luggage along the route. Thanks to her, the suitcase will not disappear during loading, and the passenger will be able to independently monitor his movement online.
Anatoly Chubais, Chairman of the Management Board of RUSNANO Management Company, came to evaluate innovation in action.