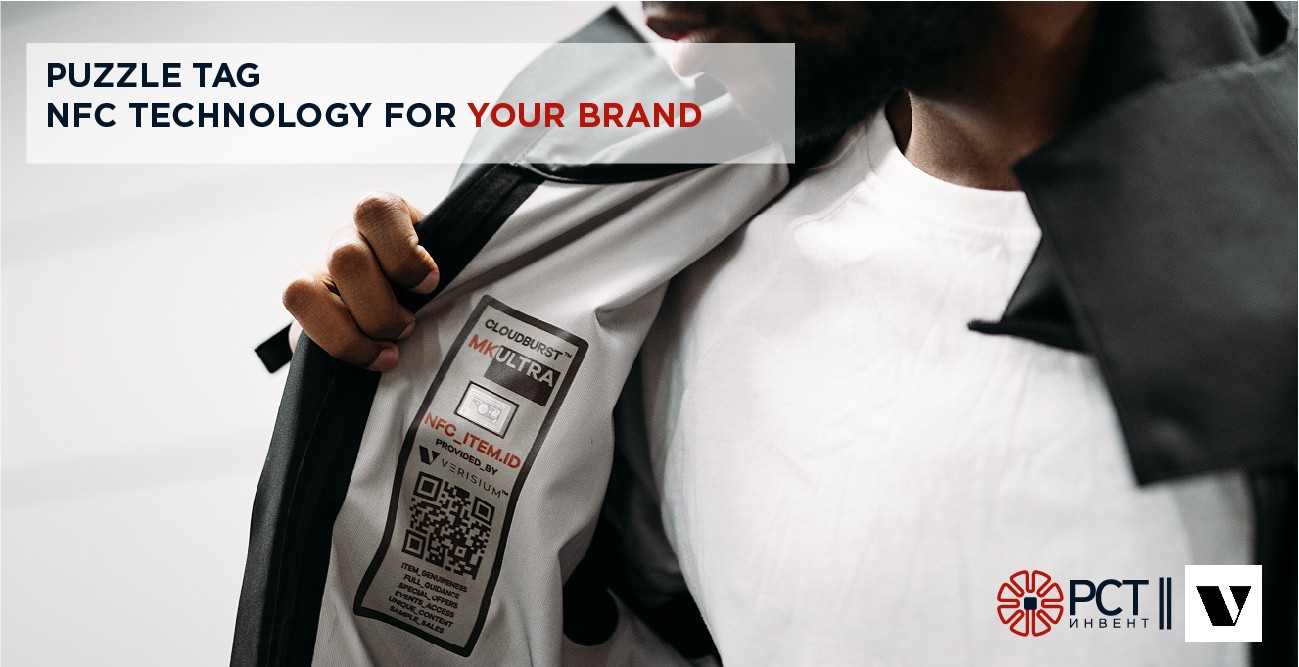 Counterfeiting is a serious problem in any industry worldwide. According to FCG research, the trade in counterfeit products in Fashion Retail alone exceeded the turnover of the legal market segment by 13% in 2018.
To protect the brand and prevent the growth of sales of counterfeit products, RST-Invent launched the industrial production of PuzzleTag RFID tags with an NFC chip, which makes it easy to recognize the authenticity of branded products using a mobile phone.
The PuzzleTag tag is presented in two shape variations and in three sizes: round with a diameter of 25 mm or 38 mm, and rectangular with a size of 11 * 19 mm.
The NFC technology used to create PuzzleTag will allow any brand not only to convince the buyer of the originality of its products, but also help to interact with it after the purchase.
How to do this?
The VERISIUM IoT platform is a cloud-based solution that creates a strong relationship between the brand and the buyer through PuzzleTag. The platform is designed as a personal guide to the brand's product line, which will familiarize the buyer with his story, share photo and video content, as well as other useful information.
"Our work with Verisium is a fundamental symbiosis for solving specific problems of end customers. On the one hand, the advanced technologies of our Company for product identification, and on the other, a unique IoT platform for attracting customers," commented Ildar Yulgushev, Head of business development at RST-Invent.