Individual RFID bracelets have appeared in the RST-Invent product line, designed to identify data about a patient in the information system of the hospital's admission department, even before the ambulance arrives.
The identification code (ID) of the bracelet is entered into the electronic medical record by an ambulance employee using a mobile RFID reader or tablet during the transportation of the patient to the medical facility.
In the event that the patient's life is at risk and every minute counts (for example, suspicion of a heart attack), the RFID bracelet will record the timing of the path from the entrance to the hospital to the operating table. The analysis of the data obtained will help to optimize the actions of personnel and achieve high performance in the provision of emergency medical care.
An RFID bracelet is a patient's "passport" that gives the attending physician instant access to personal data without leaving the bed: blood type, allergy information, prescribed medications, prescribed procedures, as well as other records of the electronic patient record.
In addition, the RFID bracelet provides the ability to track and quickly find patients, which can be important in such cases as:
1. Dementia patients wandering in hazardous areas or outdoors
2. Finding patients who are not in their rooms when doctors are making rounds or it is time for an examination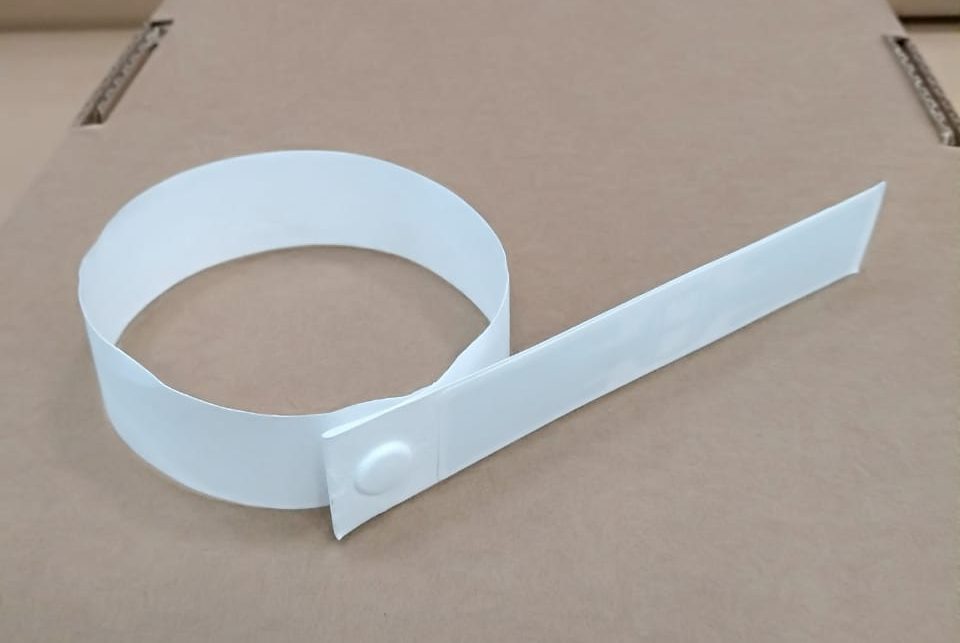 The use of RFID bracelet prevents mistakes associated with poor handwriting, loss of extracts, and a long search for the necessary information. This is the most optimal solution for modern medicine, which guarantees timely assistance, effective therapy, proper patient care and comfort and optimization of the working hours of the medical institution staff.
---
*Medical RFID-bracelets are not affected by water or disinfectants, therefore they allow for long-term use, from admission to a medical institution to discharge.