The RST-Invent company created the digital seal solution to control unauthorized connections to meters and metering stations, control valves, and other piping components.
The "digital seal" is based on an indicator seal with a built-in NFC-tag and smartphone software.
The data recorded in the memory of the RFID seal is provided with multilevel protection against copying and unauthorized recording of information. Information protection in the RFID seal is provided by a special unique crypto key. Substitution of data, copying and subsequent rewriting to another seal is not possible.
In addition to software protection, the RFID seal has a whole set of design features that do not allow the replacement of its individual parts. A special insert makes it impossible to remove the wire after installing the seal. Each RFID seal is engraved with a logo and a unique identification number, which is duplicated on the movable and fixed parts, which prevents their substitution.
To work with the RFID seal, the RST-Invent engineers developed the RST-REVISOR application for smartphones with the Android operating system. Thus, verification of seals can be carried out by regulatory authorities using any mobile phone with an NFC module. Entering and changing data in a seal, recording meter readings and performing authentication of a seal is possible only using the special RST-REVISOR application.
The RFID solution is intended for:
automated marking of sealed objects with the introduction of an object description, its characteristics and installation address into the NFC-tag memory
automatic control of verification of sealed objects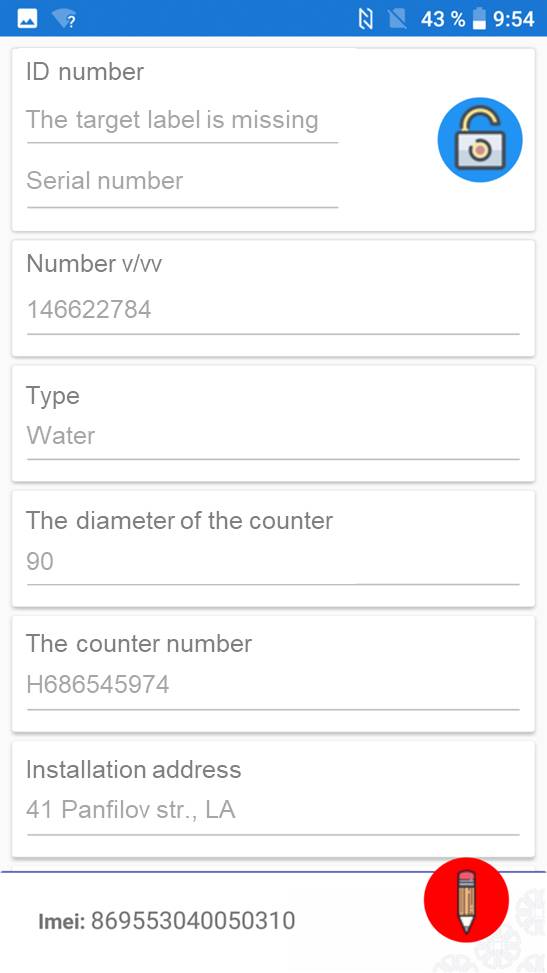 At each verification, the verification date and the identification number of the smartphone with which the verification was carried out are entered into the memory of the NFC tag. All completed operations are transferred to the server and can be uploaded in the form of a report.
"Digital seal" will automate the mechanism of working with metering devices, make it transparent and eliminate the fact of illegal water consumption bypassing the monitoring nodes.
* The RST-Invent company provides the RST-REVISOR application for free upon delivery of RFID seals