RST-Invent engineers have improved the RST-MAR-MW software, which is designed to control the operation of Impinj RFID readers. Now, RST-MAR-MW software has the ability to build RFID systems based on Zebra brand stationary readers.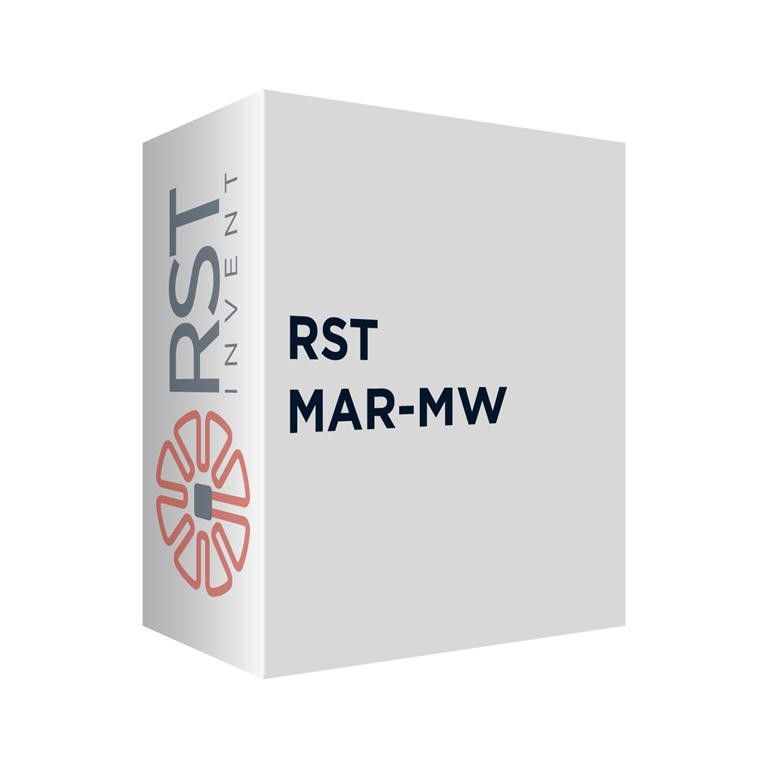 The RST-MAR-MW software allows you to receive commands for performing operations on RFID tags, process the results of these commands, and generate and automatically transfer to the server data received from an RFID reader (registering RFID tags, writing, reading, blocking, GPIO management). Also, RST-MAR-MW performs automatic diagnostics of the status of RFID reader equipment.
Software Features
Software installation location
RFID reader memory
Supported RFID Reader Models
Impinj R420

Impinj R220

Impinj R120

Zebra FX9500

Supported RFID Option Models
Impinj Antenna Switch IPJ-A6001-000
Organization of information exchange with middleware RST-SPEEDWARE
WebSocket XML Message Format
The solution, based on the RST-MAR-MW software, allows you to create an RFID system with a wide range of functions and flexible configuration of the RFID reader settings for a specific installation location of the RFID reader, as well as perform automatic data processing scripts.
Location of the RST-MAR-MW software on the data exchange scheme in the RFID system: